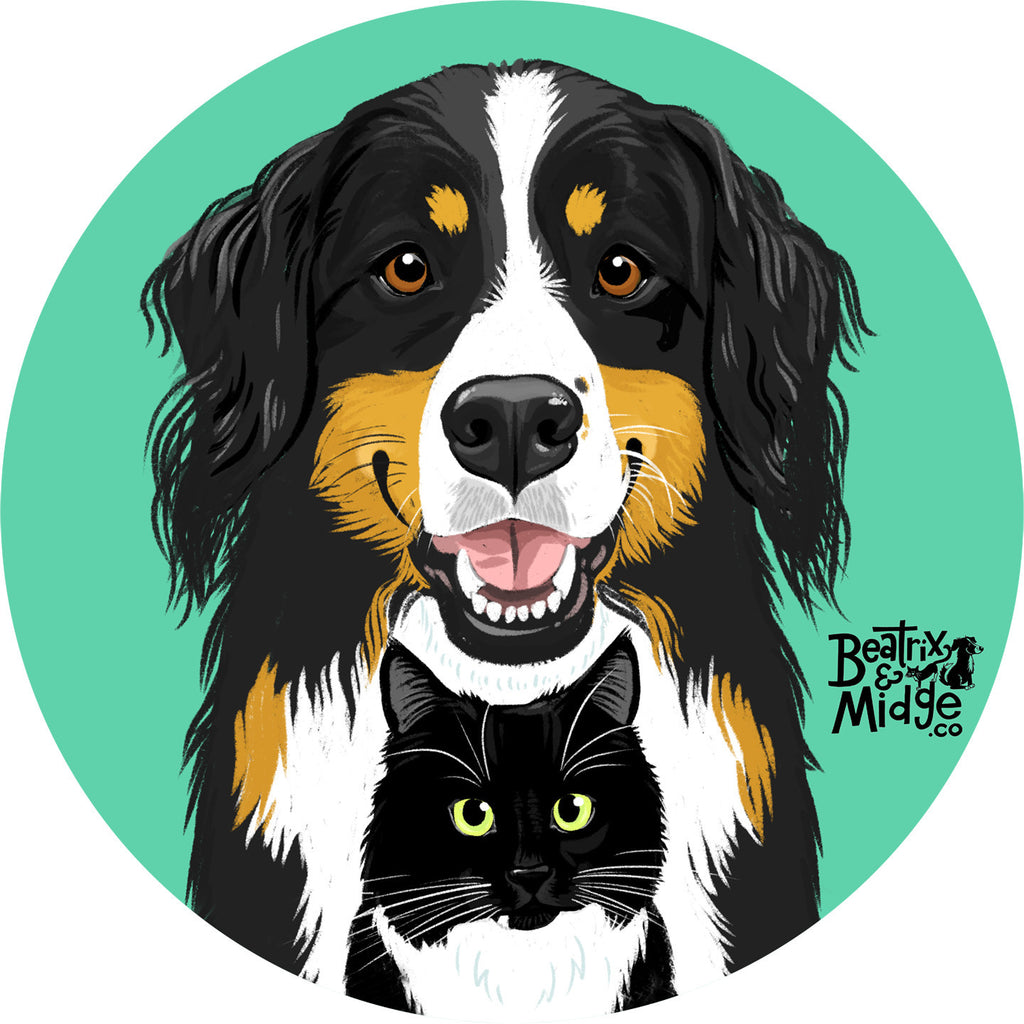 August 16, 2016
Beatrix is my 5-year old Bernese Mountain Dog. When she was 2, I took friends to see some 6-week-old rescue kittens, as they were looking to adopt. I had no intention of getting one. Then I met Midge.
I just had a feeling about her, and two weeks later, I brought her home. Sure enough, she was a rascally kitten that fit right in with the big-dog pack. It took all of two days for her and Bea to start their ongoing boxing match/gong show, and I even managed to catch the very first blow of round one on video. 
They are a ridiculously entertaining pair to live with—they are constantly surprising me, cracking me up, and—let's be honest—sometimes driving me crazy! 
I started an Instagram account to share their antics with friends, and they have amassed quite a following of lovely folks who appreciate their joie de vivre. It has been such fun getting to know animal lovers from around the world, and I always wonder what I would have done had I had them before the days of iPhones and Instagram—I would have gone crazy not being able to show others what it's like living with this zany, hairy & hilarious duo.
I am lucky enough to make my living from illustration, and when I started drawing pet portraits, people kept asking "But, where are Bea & Midge??" The truth is, it was much harder capturing their essence than I expected. However, I believe I have done it! This shows off Bea's sweet smile, and Midge's cheekiness. I thought they would be excited... but it turns out they're a little bored. Did I mention they can be a couple of real jerks?
If you'd like to see some of their live-action antics, I recommend starting with these:
Follow them on Instagram at @beatrixandmidge, and find us at @beatrixandmidgeco
We now have some Bea & Midge products in the shop as well—mugs so they can greet you in the morning, and t-shirts so they can stay with you all day long. 
Thanks for following us on this black-hair-filled journey! We hope you're having as much fun as we are.
—Bambi