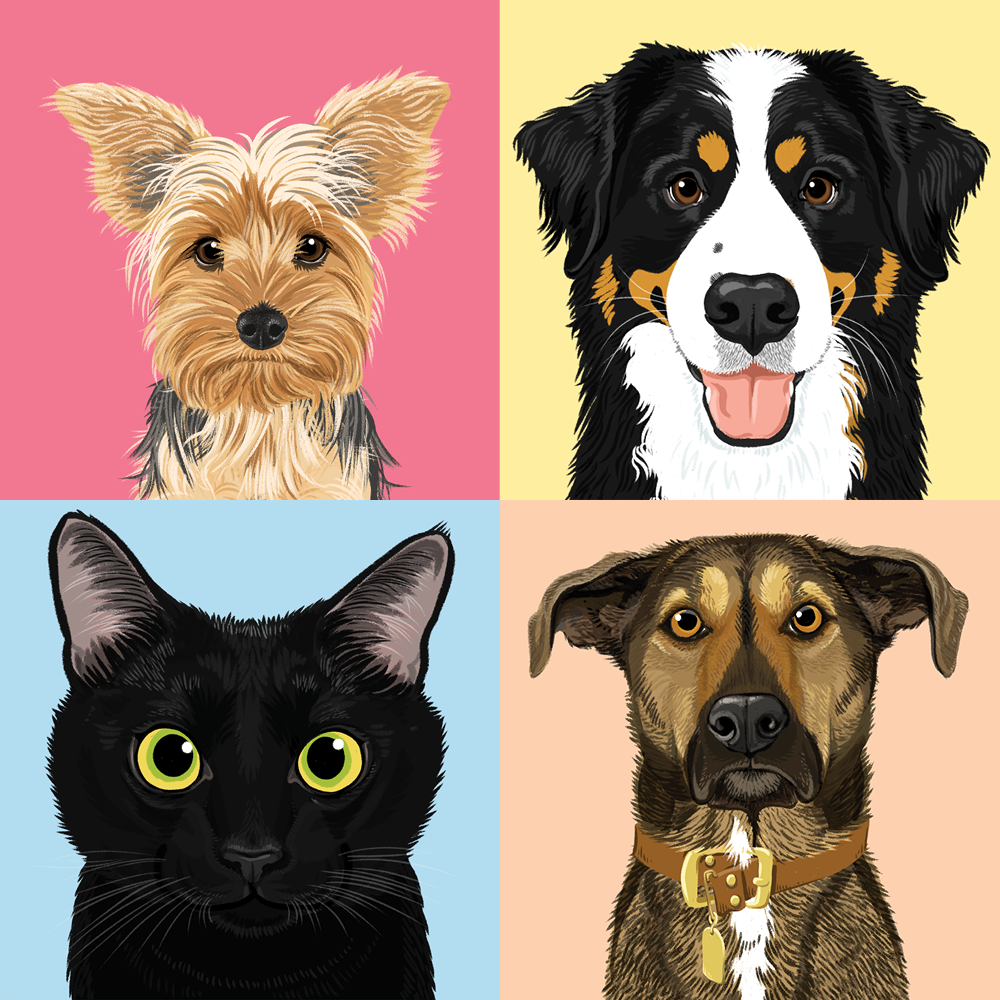 Timing and delivery
The portraits take three weeks to complete, from the date I receive your photos (I will confirm when I have everything that I need to proceed). In three weeks you'll receive an emailed low-res .jpg file of the finished portrait. Canvas printing and shipping takes approximately 2 weeks in the USA, 3-4 weeks in Canada, and 4-5 weeks worldwide. Free shipping is included in the portrait price. 
Want to see more portraits?
Check out the PORTRAIT GALLERY.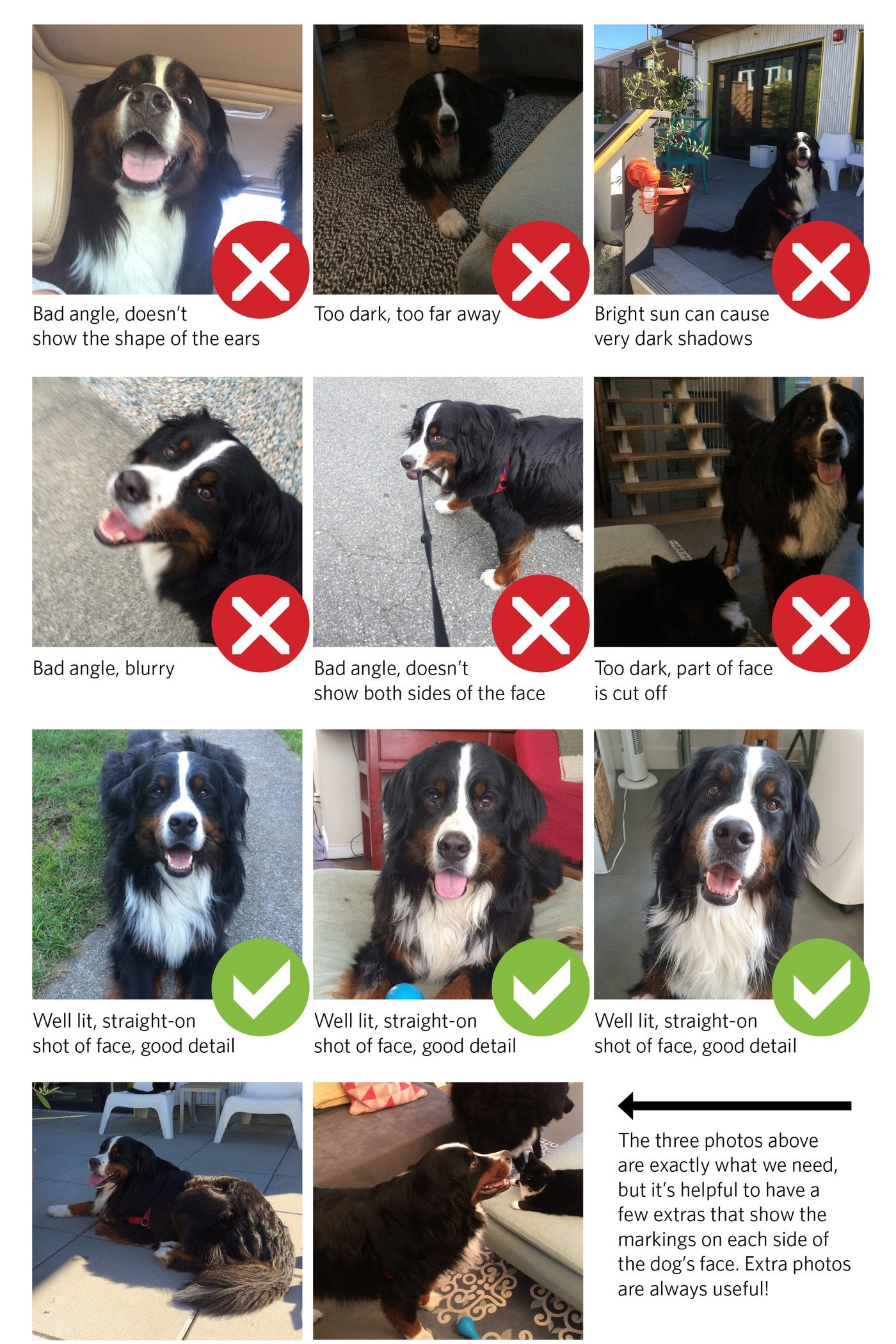 HOW TO SUBMIT PHOTOS
(Note: This info will also be emailed to you when you purchase a portrait)
I will require a minimum of 5 good photos of your pet in order to fully capture the physical features, and also the individual personality. I can't proceed unless I have enough photos to use for proper reference. It's important to send photos that show them in a good light, fairly close-up, and in focus. Please make sure they are photos that you feel really look like your pet, as this is what your portrait will be based on! Also, be sure to submit photos with the expression you'd like me to capture (based on the examples shown here, I would be doing the portrait with an open mouth and the tongue out). It's best to have at least three straight-on photos to work with, and a few photos of each side of the dog or cat's face is helpful as well, if you have them. The more photos the better! You can email your photos to beatrixandmidge@gmail.com, and if I need more, I'll get in touch within 2 days. Let me know if you have any questions! 
If you have a social media account for your pet, you can simply send me the handle, and I'll check to make sure that I can find what I need. Please send me the link to a few photos that you feel look the most like your pet!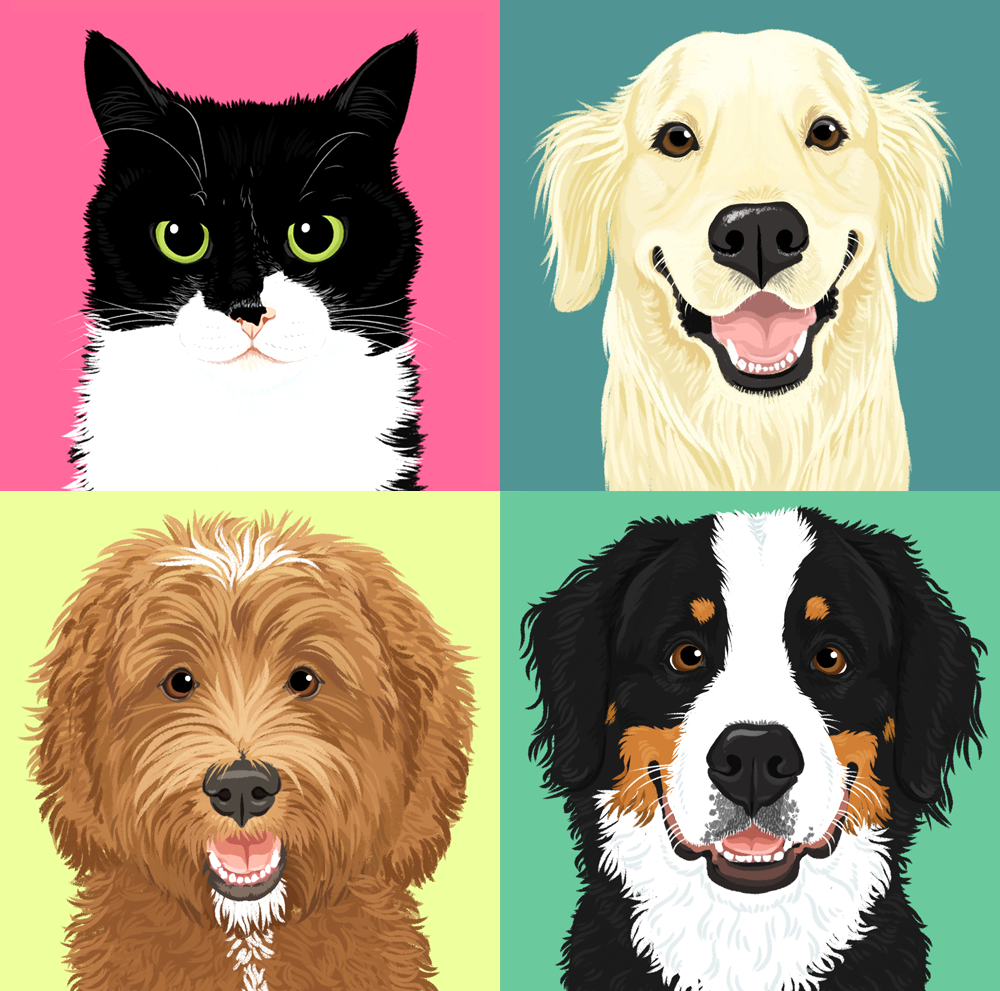 Additional Details
A limited number of portrait spots are released periodically. Subscribe to our newsletter to receive an email notification when portraits are available.
Curious about the artist? Check out the CUSTOM PORTRAIT FAQ page for more info on my background and process.
Your purchase guarantees completion three weeks from the time photos are submitted (see guidelines above). Once payment is received, I will contact you with more information on how to submit photos and any other important details.
By purchasing a custom portrait, you are agreeing to our CUSTOM PORTRAIT TERMS. 
(Please review these terms, you will be asked to confirm this agreement at checkout. If you would like a copy of the terms emailed to you, let us know in the comments box at checkout, or email us).